Kissing Kates CT
This blog is for my gorgeous creative team to show you what they have done with my kits.
Thank you ladies x


Archives

Tuesday, 25 August 2015
I had a play with Kissing Kate's gorgeous new kit called Sentimental Journey.
This kit is so pretty with lovely shades of peachy pink, green, brown and white.
Here's a preview of the kit, which you can get at Dees'Sign Depot store HERE.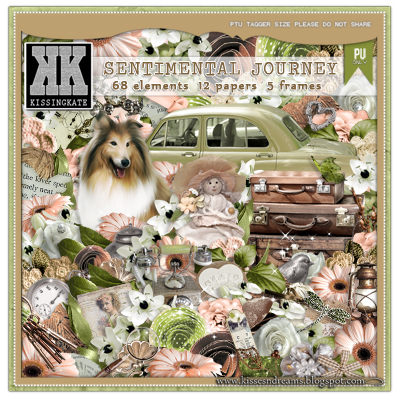 I paired this kit with a beautiful tube by Zlata M called Betsy.
This tube is an Exclusive at PFD, which you can get HERE.
Here's the tag I made.
I also used a few masks by Dee of Dangerously Delicious Designz, which you can download HERE.